WOW! The cravings have really set in this week.
Here are the top few:
I have eaten on average two salads with thousand island dressing per day for the past week. Before this week I maybe ate thousand island dressing 10 times in my life.
SOURDOUGH bread. It needs to be crusty on the outside and soft on the inside. YUM. Just by itself, no sandwich, no soup...just the bread.
I LOVE these things. My teeth are super sensitive so I cant eat them everyday--they are delish though!
I dont even know what to say...these things are just awesome!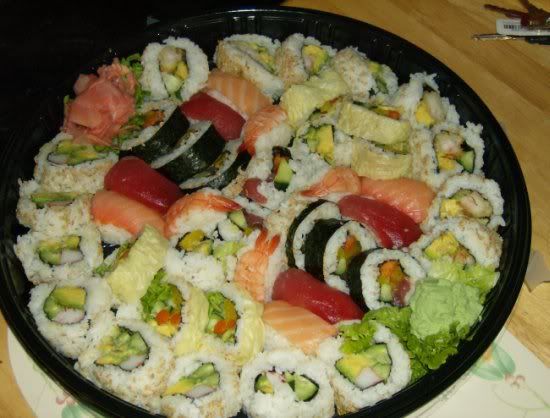 I bet I could eat a tray of California rolls THIS BIG!
I guess thats about it. We will see if they stay the same for the next 5 weeks!